---
Personal Information:
This is what Brian Smith looked like then:

This is what Brian Smith looks like now: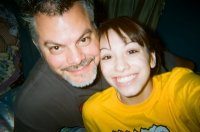 Are they married?
Yes
Address
1008 Timmons
City
Copperas Cove
State
Texas
Zip
76522
Phone Number
254.289.3241
Biography
I have been married to the same beautiful woman since July 1983 (she went to Harlandale). I retired from the Army after 22 years; I am an Iraqi war vet; I work as an infectious disease nurse in a men's maximum security prison and as a pediatric home health nurse part time; I own a very successful pet grooming business in downtown Copperas Cove.