---
Personal Information:
This is what TAMIKA HORN looked like then:

This is what TAMIKA HORN looks like now: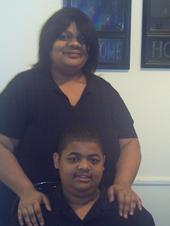 Are they married?
No
Address
9603 HOMESTEAD RD. APT 49B
City
HOUSTON
State
TEXAS
Zip
77016
Phone Number
2106897852
Biography
HELLO EVERYONE WELL AFTER HIGH SCHOOL I ATTENDED SAN ANTONIO COLLEGE OF MEDICAL AND DENTAL ASSISTANT'S AND RECEIVED MY CERITICATE TO BE A MEDICAL ASSISTANT FOR THE STATE OF TEXAS. IN OCTOBER OF 1995 I GIVE TO MY SON JACQUI' WHO NOW IS 13 YEARS OLD. WE RESIDE IN HOUSTON TEXAS.